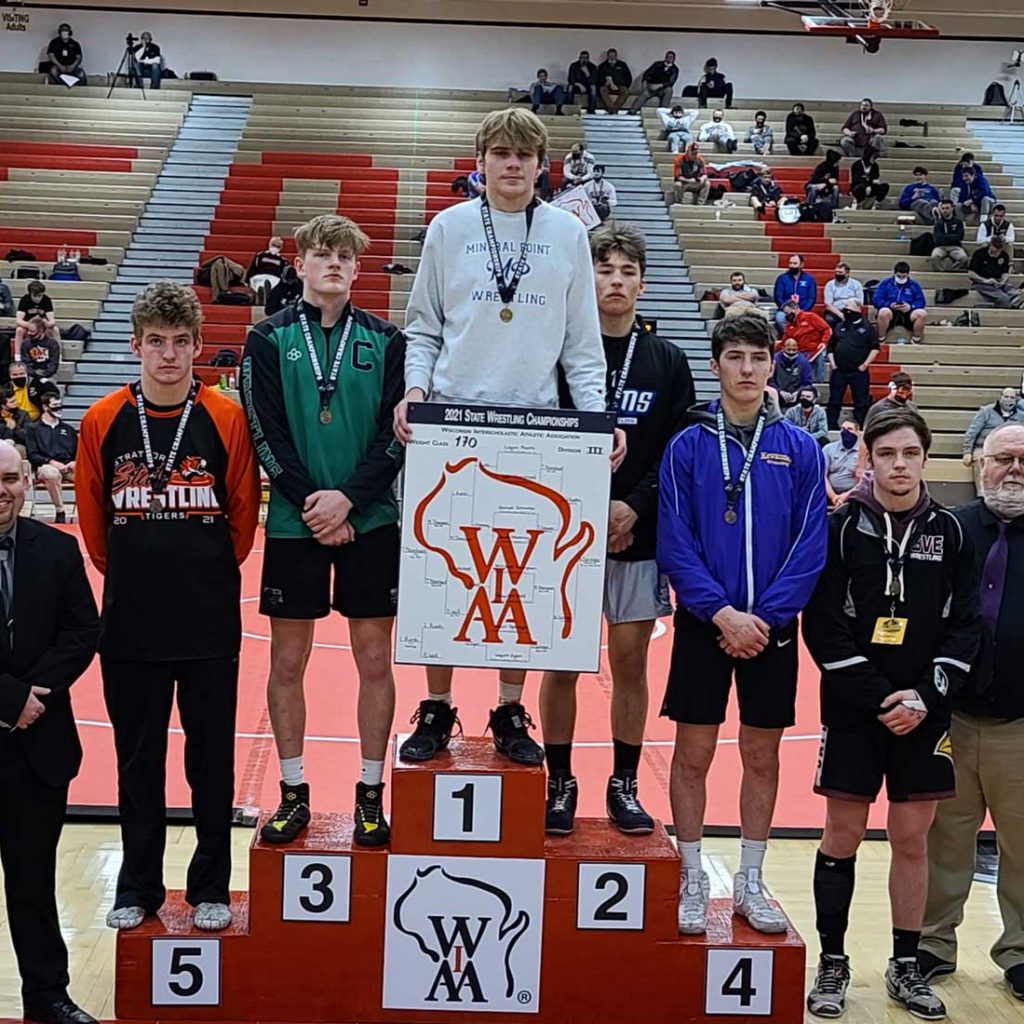 Nolan Springer won his second consecutive individual state championship, and Mason Hughes won his first at the Wisconsin high school wrestling tournament held recently in Madison.
Springer finished his season 14-0 by technical fall against Samuel Schwabe of Random Lake for the 170-lb. championship.
Hughes finished 13-2 with a 3-1 decision against Iowa-Grant's Cal Dorota for the 182-pound title.