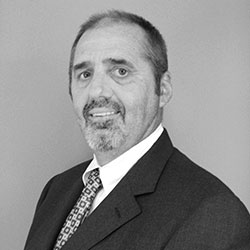 Head Mineral Point wrestling coach Scott Schmitz added another accolade to his already impressive resume when, on November 4, he was inducted into the Wisconsin Wrestling Coaches Association George Martin Hall of Fame.
Joining him were Ben Askren of Wauwatosa, Marty Loy of Stevens Point, John Mesenbrink of Hartland, and Al Poser of La Crosse.
Scott is the district representative for the Wisconsin Wrestling Coaches Association, cadet director for the Wisconsin Wrestling Federation, and a member of the National Wrestling Hall of Fame earning their Lifetime Service Award in 2013. He was elected WWCA Dist. 5 Coach of the Year 1995, 1999, 2002, 2003, 2009, 2010; Wisconsin State Coach of the Year 2002, 2003 and 2009; National Federation High School Coaches Association Sectional Coach of the Year 2003; WWCA Dist. 5 Rep. 1005-present; Junior National Freestyle Coach 1990-1996; WWF Cadet Director 2004-present; Head coach of the first Junior Dual team for the WWF 1994 & 95; and a member of the Al Bauman Mineral Point Wrestling Hall of Fame.
Scott is the middle/high school Physical Education and Health teacher at Mineral Point. Scott earned his bachelor's degree in Physical Education with a minor in Health from the University of Wisconsin-Platteville and his master's degree in Administration from Olivet University in Chicago.
Reflecting in an article by Joelle Doye and The Democrat Tribune on the 50th anniversary of Mineral Point wrestling, he said:
"Schmitz said he will never forget being at the conference coaches meeting at the start of his first school year. He was sitting next to a man whom he didn't know, and who didn't know him. The man leaned over to Schmitz and said, 'I wonder who the idiot is they got to take Bauman's place.' Schmitz didn't say anything to the man, but the man quickly realized when Schmitz got up to be introduced as the new Pointer wrestling coach. Schmitz said the mystery man was Doug McArthur from Darlington, and of course since then, the two have become friends and he still has to remind McArthur of that moment from time to time.
Schmitz echoed all of Terrill's and Bauman's statements about who should deserve the real credit to keeping the program successful. 'I came here and took a part time teaching job that was only supposed to last a couple years, but I knew there was nowhere else I wanted to coach. I was never in it for the money…I was in it for the kids,' said Schmitz."
As MPHS Wrestler
Overall record: 87-24-1
Four year letterwinner
Conference Champ 1980 and 1981
Badger State Champ 1980
WIAA Regional Champ 1980 and 1981
WIAA Sectional Champ 1980 and 1981
WIAA State Individual Champ

1980 Class C 132 lbs.
1981 Class C 132 lbs.

WIAA State Overall Champ
WIAA State Team Champ
Team MVP 1980 and 1981
Team Captain 1981
Wrestled four years at UW-Madison
As MPHS Coach
First season as head coach at MPHS 87-88
Team Conference Champs — 1988, 1995, 2001, 2002, 2003, 2004, 2005, 2007, 2008, 2009, 2010, 2011, 2013, 2014, 2015
WIAA Team Regional Champs — 17 times
WIAA Team Sectional Champs

1995, 1999, 2002, 2003, 2005, 2007, 2008, 2009, 2010, 2011

WIAA Team State Champs

2002, 2003, 2007, 2008, 2009

WIAA Team State Runners-Up
WIAA Individual State Qualifiers Coached–128
WIAA Individual State Place Winners Coached–95
WIAA Individual State Champs Coached–26

Mike Weber, 1988; Kevin Kinch, 1994; Clint Hurda, 1996; Jason Mester, 1997; Jason Mester, 1998; Gary Sullivan, 1998; Jason Mester, 1999; Gary Sullivan, 1999; Jake Hanson, 1999; Kolbi McReynolds, 2001; Zach Chambers, 2002; Josh Mester, 2002; Nate Chambers, 2003; Cory Sokol, 2003; Matt Gevelinger, 2005; Curtis Fiedler, 2005; Curtis Fiedler, 2006; Greg Burke, 2006; Greg Burke, 2007; Danny Sullivan, 2007; Cord Yager, 2009; Tucker Pittz, 2010; Dylan Schroeder, 2010; Tucker Pittz, 2011; Deven Walrack, 2012; Robby Chubb, 2013